Starting an online business has never been easier than before, but it still needs some research to be done first, a little bit planning and you are ready to go.
Since I always think about starting new businesses online, and I started a few, I found myself overwhelmed by the details going through " how-to " blogs and videos. In this article, I tried to summarize the key steps that have helped me starting all of my online business into four questions, that if you answered, not only that you will be able to start your online business, but you will have a successful one too.
1. What problem do you want to solve?
If you search online on online business ideas, google will be drawn by all the ideas that can be turned into businesses. but if you tried to reverse engineer every idea, you will notice that they all have a common argument, its that they all solve a customer problem.
Customers around the world are searching online all day long for a product or a service that will help them solve some kind of a problem they have, so in order to be your customer savior, you need to address their problem first, put your self in their shoes, understand their pain points, so you can come up with a solution that fit their needs.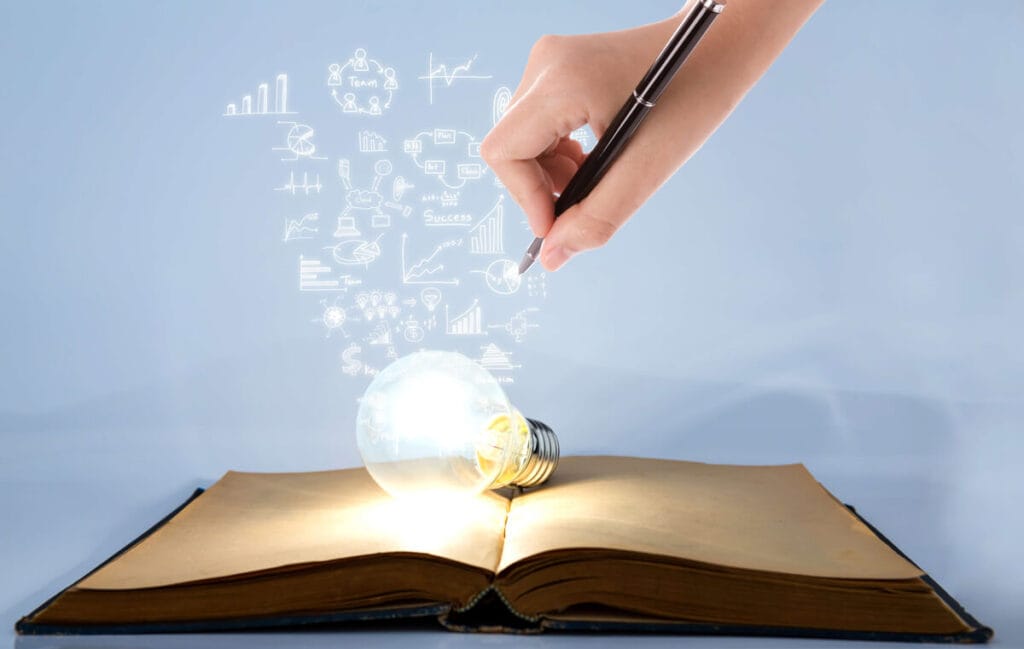 think about the last time you needed something and you had a hard time finding it, or ay service you tried and you didn't like how it delivered and you had a better picture of how it would be great if it delivered to you in a certain way.
Ask yourself how many times you heard many of your friends wishing if there is some kind of a service or a product they would love to see.The best way to choose a problem to solve in my opinion is, choosing a problem that you have yourself, you will never understand the pain or frustration of any situation like the one you experienced.
So, the take from here is to start with problems you truly know and suffered from or if it could be solved in better ways.
2. WHAT IS THE MARKET SAYING?
How many times a great business idea came to your mind and you just dropped it because you thought that no one will be interested or there is so much competition so you don't have any chance? , well, that is a good way of thinking and expressed that you have an entrepreneurship state mind, but did you actually researched it or you just used your gut feelings? , many of us, myself included, have some type of basic information about the market we are part of, but that information needs to be tested and be validated, Taking the time to go through this process will help you uncover whether or not there is a healthy demand around your business idea.
Conducting market research is often require deep investigation and analyzing processes, every successful business has done it. but as my humble opinion it shouldn't be so complex, what you need to do is to gather some general information about the industry you want to get in, search existing businesses ( soon to be your competitors) through google or social media, and investigate them, gather information about what they are doing and how, who is their target audience and how they are reaching them, how much they are selling their products or services and what is required to have a smooth operation and how you can take it a step forward and differentiate your self and improve your operations, product or services.
some of the great methods that can help you conduct market research are:
Product or service names
Content to use
Website design and structure
– KEYWORDS RESEARCH
using a tool called Google Keyword Planner will help you visualize how many people are searching for your business, product, or service idea during any given time period.
this tool also will provide you with various related keywords which can help you generate ideas around which words to use in your:
Product or service names
Content to use
Website design and structure
this will tell you what consumers are searching for all over the world.
If you noticed that no one searching for keywords related to your products or services, that's considered to be a red flag.
On the other hand, if it shows thousands of searches are being done for keywords closely related to your products or services, this means that there is a good enough demand for your product or services.
– FIND THE TREND
Google Trends is another great tool you can use to conduct market research learnings.
Google Trends will give you the ability to search for a product or business and view the directional search demand for that keyword throughout the past few years in addition to the ability to comparing between several terms based on location and analyzing if your product or service is a fad or the start of a rising trend.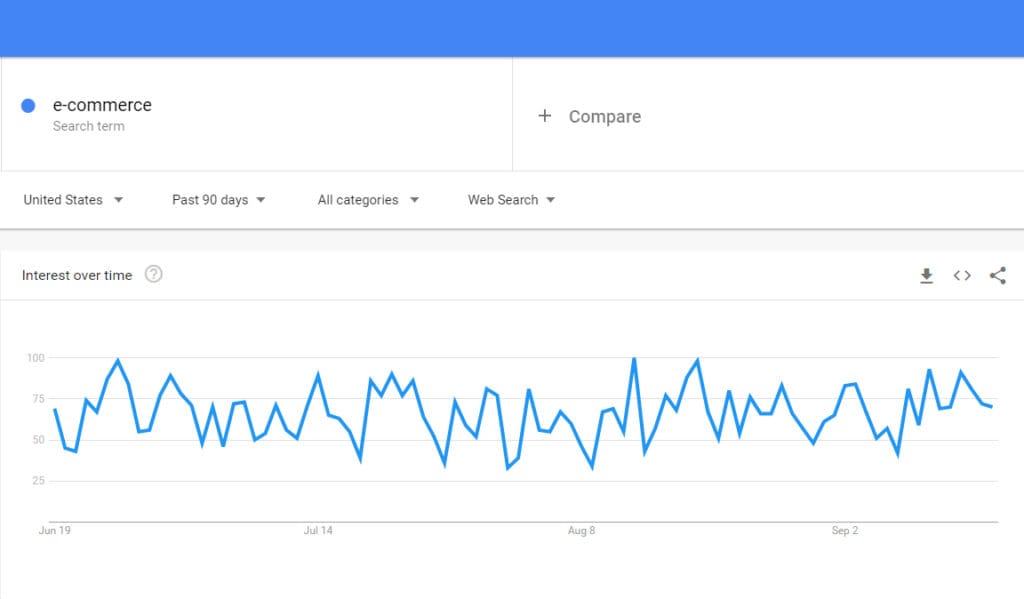 This tool is very helpful when considering a product that is tied to a newer niche. You will be able to analyze if your product or service is a fad or the start of a rising trend.
– UTILIZE SOCIAL MEDIA
using a search on social media is a great way to start understanding the volume of conversations and mentions around your business idea.
By tapping into all of the different social media channels, you'll start to get a better understanding of how potential customers talk about your products or services.
This will help you learn the language of your target customer base. The added benefit? You can leverage it later via your product descriptions, blog posts, ads, social media, and promotions.
In order to drive quality traffic to your website, build a loyal customer for your brand, and increase your sales, you need to Use the language of your target customers.
in order to conduct social media research and get an adequate overview:
Look into hashtags and trends.
Research what posts do well.
What brands are dictating the narrative?
– INVESTIGATE THE COMPETITION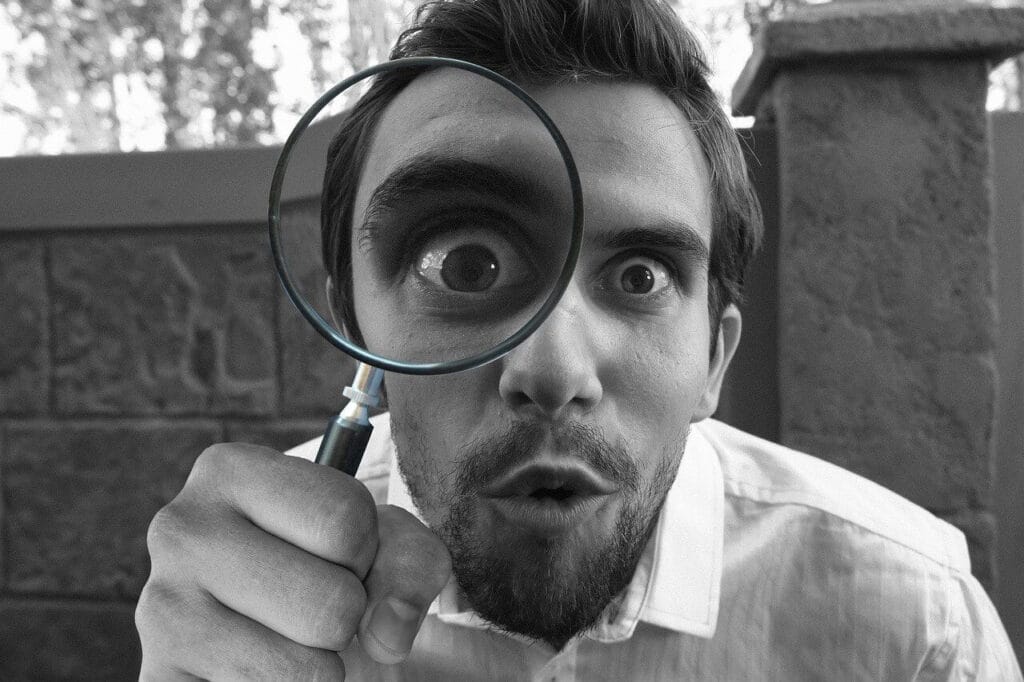 take a look at your competition to get a better understanding of the reality of your business idea. When investigating your competitors try to answer these questions:
Who is the no.1 of this industry?
Is the market saturated with competitors?
Can you spot a weakness in the competition that you can take advantage of?
Don't get discouraged if the market feels full at first glance.
That just means you'll want to take a deeper look to see if each site is actually performing well or if there is an opportunity for improvement.
– KNOW YOUR AUDIENCE
To create the best marketing messages you need to make people feel like you're reading their minds. If you don't know your audience, you won't be able to know what strategies or media to choose, state their pain points, challenges, goals, and desires.
One of the famous marketing methods to better know your targeted audience is building a customer persona.
Here's a quick breakdown of some of the common techniques that you will run into in the process of building your customer profile or persona.
Demographics
Demographics is the study of populations. Know your demographics—using them in your marketing materials is a fast way to filter out your best customers.
demographic criteria:
AGE
GENDER
LOCATION
FAMILY STATUS
ETHNIC BACKGROUND
EDUCATION LEVEL
OCCUPATION
INCOME LEVEL
An example of demographic would be outlined like this:
Muslim housewife in their 40's and have more than 2 kids based in Qatar-Doha
Psychographics
Psychographics is a major step forward from demographics because psychographics tells you a lot more about the kinds of things your audience cares about.
psychographic criteria to go a little deeper and paint a more complete picture of your audience:
ACTIVITIES
INTERESTS
OPINIONS
An example of Psychographics would be outlined like this:
Struggles to manage her workload while also handling the kids and she is using Instagram heavily, she wants to learn art and craftwork
3. YOUR ONLINE BUSINESS REQUIREMENTS LIST
After you've evaluated your business idea and you have enough information to start planning and executing, its time to list out what you will need in order to see your business in real life.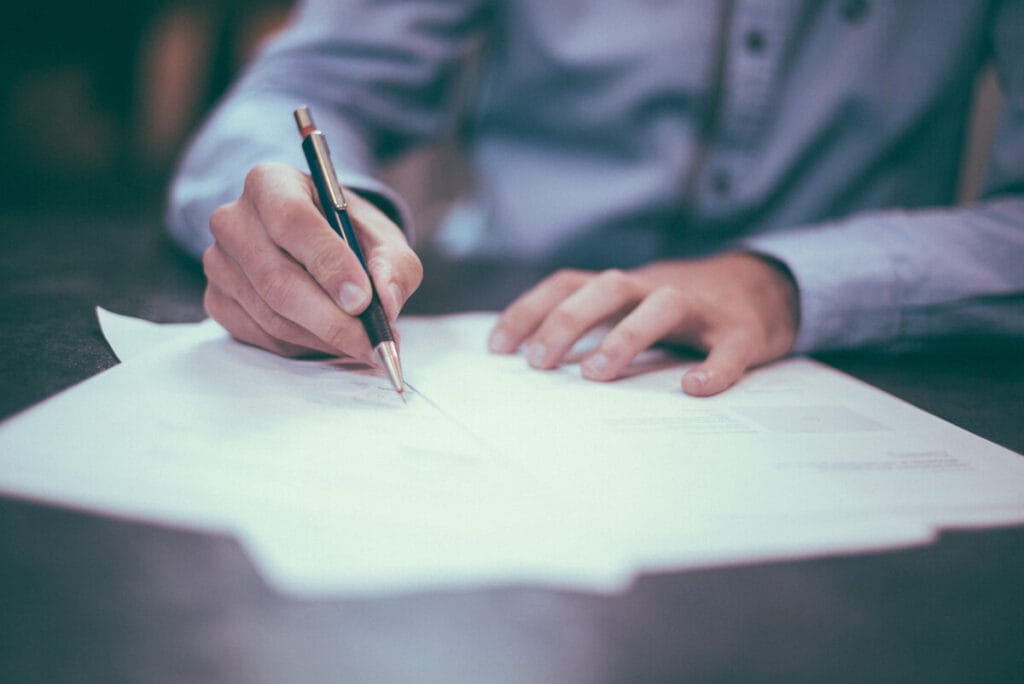 – LEGAL REQUIREMENTS
Depending on what you will sell, your country, or the location you want your business to serve in, there will be some Licenses and permits that are required in order for your business to be allowed to open.
search that information in your local commerce entity. and come up with a list with all the documents required to have a legal and smooth opening of your business and avoid any penalties.
Generally, the sale of digital information, clothing, or handcrafted items doesn't require a special business license. Rather, the business licensing required for an online retail business is not substantially different than that of an online business.
– DECIDE ON YOUR BUSINESS NAME
It's worth taking some time to choose a unique name for your online business. this will help you better market your business and build your brand identity, avoid similarity named business that will cause trademark infringement, and will make finding a domain name much easier.
Once you have a name in mind, you can conduct a Google search to see if any similarly named businesses come up and decide on your business name.
– BUY YOUR DOMAIN NAME
As soon as you decide on a name, buy a domain name for your online business. This will be your Internet address, if your business work locally its better to buy a domain name that uses your country code
(ex: yourbusinessname.us, yourbusinessname.qa, etc) but typically its recommended going with "yourbusiness.com".
Many companies offer domain name registration, you simply set up an account, identify the name you want to register, and pay an annual fee.
– SET UP YOUR FINANCES
money is the oxygen of your business, make sure you know every expense related to your business, this includes start up expenses, variable, and fixed expenses.
You'll also need to open a business bank account when starting an online business and if you're going to be processing transactions through your website, an account with Paypal or another online payment service.
4. setup your website
To get your website up and running, you'll need to purchase web hosting, which is typically offered by the same companies that provide domain registration. Hosting gives your website a place to live on the Internet.
It's possible to set up a website yourself, but unless you're a designer or Web developer, you can expect a pretty steep learning curve. If you have the budget, consider hiring a professional.
you need to map out your website visitors' journey on your site along with the functionalities that are required to reach your website goals.
Remember that the Internet is a busy place and you can't sit back and wait for customers to come to you. Look for ways to actively promote your business through online advertising, social media, and all other digital marketing methods, and continuously improve your user experience and conversion of your business website.